We present you MacFly Design & Manufacturing Concepts, our new division of more sustainable products.
MacFly DMC is the company that you all know, but adapted to the new times, more sustainable and committed to the environment.
MacFly DMC is the result of our constant evolution, like the metamorphosis of the butterfly. We are the same as always, we keep the essence and the values that have characterized us, but we think about the future.
Today our butterfly has already completed its metamorphosis and has started to fly to continue turning any idea into a product. On this journey we do not abandon the world of plastic, we give it a second life, we reinvent ourselves and embark on different production processes that allow us, in addition to working with all kinds of materials and technologies, to be respectful of the planet.
This change comes after 42 years working in the plastic sector, from our beginnings with the manufacture of moulds and products for food companies, to the current development of new products made with more sustainable materials.
In MacFly DMC we bet even more on innovation, technology and sustainability, adapting to new market needs and helping you to strengthen your brand.
42 years working in the world of plastics
DMC Macfly was born from the need of Plásticos Inyectados S, A to change its vision and mission, and is the result of our constant evolution to adapt to new times, more sustainable and committed to the environment.
We have worked for more than 40 years in the plastic sector, starting with the manufacture of moulds and products for food companies. We have increased our range of articles by developing promotional products to help brands become more visible in the point of sale, such as ice buckets, napkin rings, blackboards, clocks, openers or display stands.
At the end of the 1990s we began our internationalisation process, creating Plastinsa HK LTD. in Hong Kong.
In 2003 we were pioneers in Spain by developing our own range of large format injected products decorated with IML (in-mold label), which allowed us to apply the quality and definition of digital printing to plastic products at the time of manufacture, thus avoiding subsequent processes, improving costs and response times.
Later, in our constant process of innovation and adaptation to the needs of the market, we incorporated our first range of products in wood, which has been consolidated until today it represents 2/3 of our sales.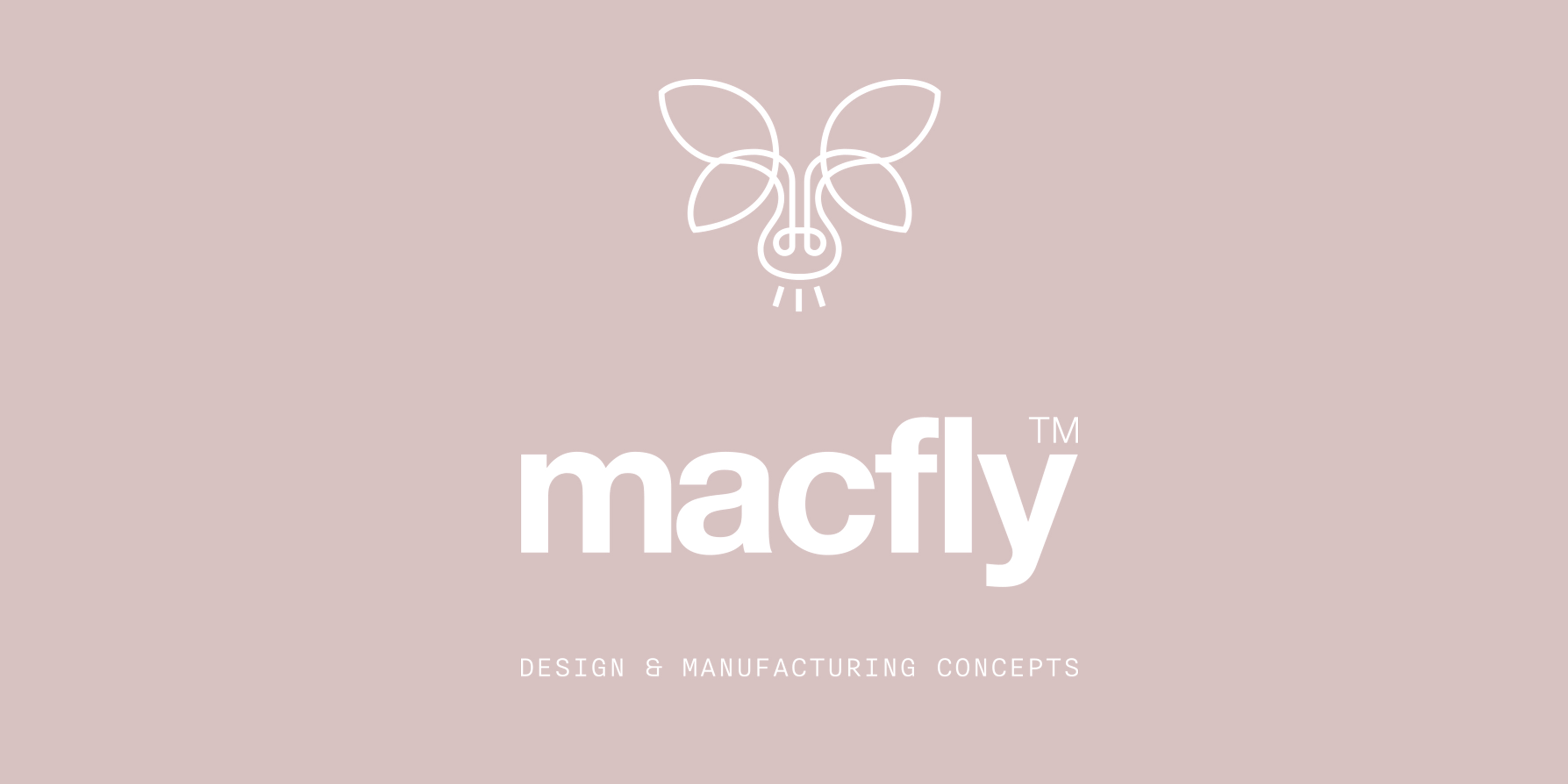 Welcome to the MacFly blog
In the space that we start today we will inform you about the new MacFly products, which are many, with which we immerse ourselves in the circular economy in an advanced stage, achieving that the plastic waste of our products is managed correctly and returns to our facilities to give them a second life. The future of polymers starts today! And we are going to tell you about it.
We will show you our new MacFly production centre where we carry out laser cutting and digital printing jobs with ecological certification, as well as products with normal or ecological dm.
We'll show you our OCEANIX project where we produce with recycled materials of marine origin.
Subscribe to our blog and don't miss anything.
Let's travel to the future together!